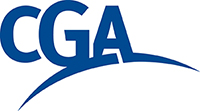 CGA Alberta is a self-regulated professional association legislated by the Regulated Accounting Profession Act. CGA Alberta has nearly 9000 members and students, and that number is growing every year.
In fact, CGA is the designation of choice for professional accounting students and we have the numbers to prove it. In 2009, we celebrated the third year in a row where CGA has graduated the largest number of new accountants in the province. On a larger scope, the past decade has seen a growth of 75% in our membership.
The quality of our program, on-the-job industry training, and flexible course delivery match the needs of students and the market. CGAs are everywhere in business and they're there for one reason – to make it better.